Thank you for your support at the Head of School's Circle level!

Without the generosity of you and others in this special group of donors, we would not be able to provide the level of robust and engaging learning that we do, particularly given the circumstances of the past year.

Normally in the spring we would invite you to celebrate with us, reflecting on all the good work and wide-ranging experiences of our students from the year. While we cannot come together in person at this time, we invite you to view this video for a glimpse of what this year has been like for our students and how they have been able to thrive.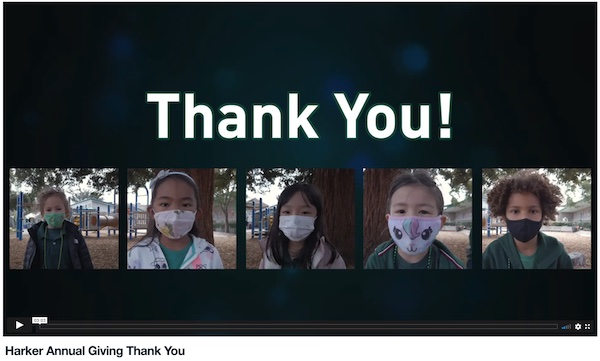 Later this summer we plan to invite you to join us at our Union Ave. campus, for a belated Head of School's Circle Celebration and a preview of our new middle school (provided that this is permitted by state and county guidelines). Please save the date of the evening of Thursday, Aug. 12 for this memorable event, and watch for more details in the coming months.

I wish you well and look forward to seeing you soon.

Sincerely,


Brian Yager
Head of School
Copyright © The Harker School 2022. All Rights Reserved.