11:30 a.m.-5 p.m.: Harker Day festivities
5:30 p.m.: Homecoming spirit activities
6 p.m.: Homecoming football game

Harker Day Website
Map of the Day's Events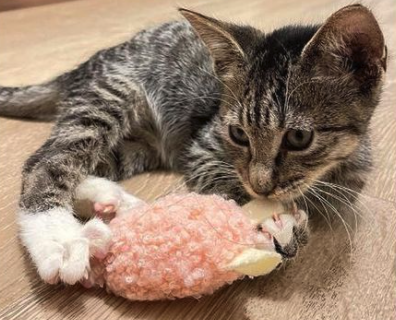 Donation Drive at Blackford Campus

We are pleased to support El Dorado County Animal Services, which has been housing animals from the recent Caldor Fire. These items will help both the families who are not able to house their pets as well as the animals that are looking for their new homes. Drop-off will be in the Blackford campus parking lot, where you will park to take the shuttle to the Saratoga campus.

All new or "like new" items such as halti or gentle leaders for dogs of all sizes, small cat beds, pet store gift cards, dry dog or cat food, dog leashes, dog collars – all sizes, cat and dog toys, blankets, towels, tarps, cow hooves, "Mammoth bones" and "Knuckle bones", window paint, clorox wipes, Ziploc bags (gallon and sandwich size), colorful scrapbook paper or small or medium pet carriers.

Animal Adoptions

Looking to add a four-legged friend to your family? We are excited to be hosting our Furry Friends Forest, which will include representation from four local animal adoption agencies: Mini Cat Town, 13th Street Cat Rescue, Doggie Protective Services and Tiny Paws Pug Rescue. You will find the pup organizations outside under the redwood trees in Graduates Grove and the kitten groups inside Dobbins Hall in the atrium.

Please feel free to check out all the available adoptees beforehand, some of which will be making their appearance in-person at Harker Day!

https://minicattown.org/
https://www.13thstcats.org/
https://www.tinypawspugrescue.org/
http://www.dpsrescue.org/

Upper School Clubs

An exciting addition to this year's event, some of the upper school student organizations will be hosting interactive events and activities through the day. Student leaders have been hard at work creating booths where community members can play games like giant chess, pingpong, and pin the tail on the eagle, as well as fun activities like rock painting and robotics demonstrations. Stop by the club area located in and around Nichols Hall and the quad to learn more about these organizations and to have some fun!

Parking is at the Blackford campus (3800 Blackford Ave., San Jose) and free shuttle service is provided throughout the day until 15 minutes after the Homecoming football game. 
Eaglette Zone: Games and activities for the little ones
Food trucks

 

and Carley's
Sports matches: volleyball, water polo, flag football
Senior Candy Shoppe
Student club-hosted activities –

 

robotics, green team, chess, table tennis, art and more
Animal adoption –

 

cats and dogs

 
70th annual Family & Alumni Picnic
Alumni BBQ (Alumni can RSVP today!)
Homecoming Festivities
Annual upper school tug-of-war
Homecoming court introduction
Football: Harker Eagles vs. Marina High School
Questions?
Contact Loni Keller, loni.keller@harker.org

Note: While most of the participants at Harker Day will be vaccinated, the younger participants that day will not be. Thus, we will have a mask requirement at all times, indoors and outdoors, for all attendees on this day. Of course, masks can be removed while actively eating and drinking, and for some of our competing athletes as they engage in their activities.

Please email BoxOffice@harker.org for questions regarding tickets to the performances.
Copyright © The Harker School 2022. All Rights Reserved.